Welcome To Concordia Academy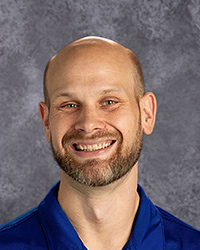 Concordia Academy exists to partner with parents, helping to fill their children's elementary years with Christ-centered experiences, love, and engaging learning. A great school begins with a great community; the Concordia Academy community is united in focusing on what is best for students. The education students receive at Concordia Academy is Christ-centered and nationally accredited. We were recognized in 2020 as a National Blue Ribbon School for high achievement. Students excel at Concordia Academy because of the partnership between teachers, students, and parents working together to ensure that our students receive the best education possible.
Concordia Students are Faith Secure, World Ready, Kingdom Leaders, which begins at Concordia Academy. Concordia Academy students are Faith Secure in the Biblical truths that Jesus Christ, the Son of God, lived a perfect life, died, and rose again to redeem all humankind. Faith is part of daily classroom life and is the focus of our weekly chapel services. Concordia Academy students are World Ready, presented with learning opportunities that are developmentally appropriate and prepare students for future growth and success. Concordia Academy students are Kingdom Leaders. Surrounded by a nurturing community, they take on age-appropriate leadership and service opportunities and begin the process of becoming the future leaders of our church and world.
At Concordia Academy, we know that one size does not fit all students. Parents of students at Concordia Academy have two fantastic program options, graded classrooms and multi-age, Ignite classrooms. I am excited that you are taking the time to learn more about our school, programs, and community! I also look forward to meeting you and sharing more about the Concordia Academy experience! As a team and individuals, our priority is your child's education and well-being. We will work tirelessly to see that each child receives the greatest benefits from our educational program.
Nathan Domsch
Concordia Academy Principal
If you would like additional information, or to speak with our admissions staff please fill out the form below: