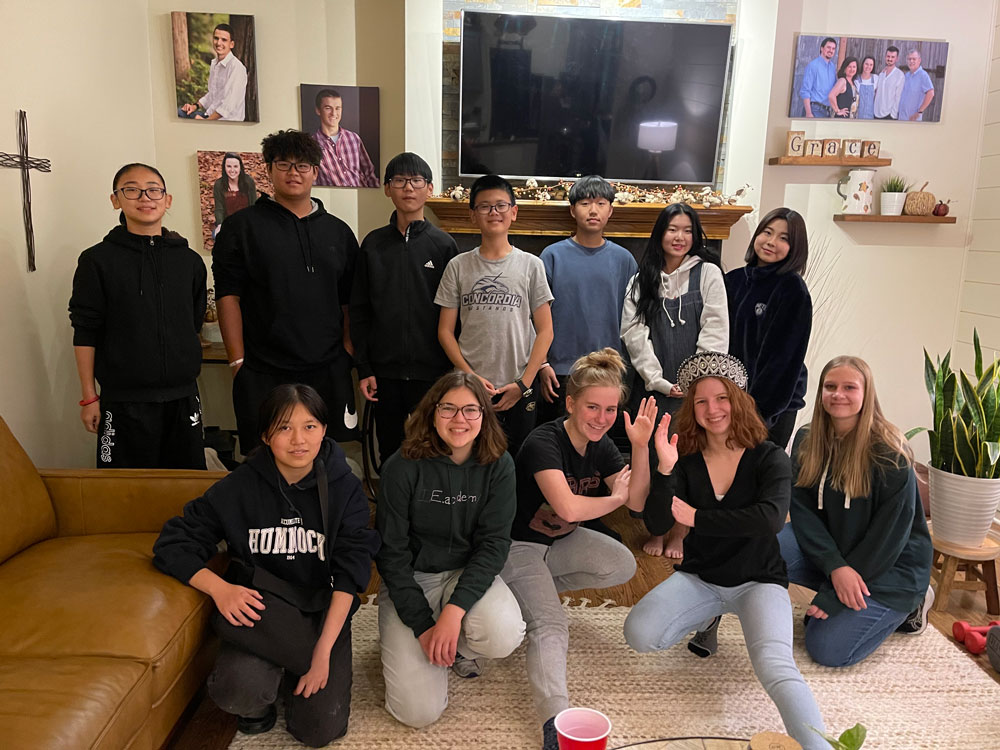 Greetings to Prospective International Students and Families:
Welcome to Concordia Lutheran Schools of Omaha! We are delighted that you are interested in becoming part of the Concordia Schools community. Concordia Academy and Concordia Junior-Senior High School offer exemplary Christian education grades K-12. Concordia Junior-Senior High School is a fully accredited, co-educational, college preparatory school offering international students the opportunity to experience American education at its best.
Concordia's most successful international students have a focused desire for academics and a passion to experience American culture. Our international community has a rigorous academic schedule, but we encourage participation in extracurricular activities including athletics, music, and the arts.
English proficiency is required for a student's success at Concordia. Students who attend Concordia without an international company are required to have a Skype interview with the International Student Coordinator prior to acceptance. In addition, a summer school English-intensive class may be available prior to the fall semester for an additional fee.
For accepted students, we issue F-1 visas that are intended for students who intend to study for at least one full year at Concordia Junior-Senior High School.
In order to receive an application for enrollment, please send an email to international@concordiaomaha.org.  Please note that international students do not qualify to apply for scholarship assistance. Other enrollment questions will be answered by contacting:
Tammy Latimer, International Studies Director
Contact Tammy Latimer with questions related to the admissions and enrollment process, FLAG, course schedule, housing, assimilation, insurance, medical records, and all general questions pertaining to international studies at Concordia.
We look forward to seeing you soon!
Rob Cooksey
Head of Schools
Concordia Lutheran Schools of Omaha
Links for International Student Forms: Please download all forms.