Welcome to Concordia Ignite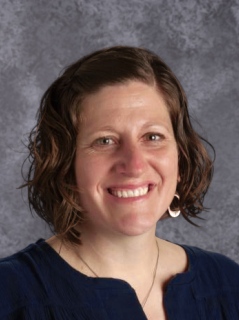 Concordia Ignite operates inside of Concordia Academy, providing a unique opportunity for parents of elementary students at Concordia to select from two high-quality student experiences that are unique from one another. 
Concordia Ignite's design provides a personalized learning experience to spark each child's God-given potential. Our Ignite classrooms are intentionally multi-age. In Ignite, younger students learn richly from the older learners, and older learners practice leadership skills. This environment minimizes competition and comparisons between students and fosters cooperation and teamwork.
Our Ignite 2-5 classroom provides a personalized learning experience for second through fifth grade students. The independence provided to each learner allows them to move quickly through material they understand while slowing down to master more challenging content. At Concordia Ignite, we place particular emphasis on developing essential skills, including Critical Thinking, Communication, Collaboration, and Creative Problem Solving. Some ways we emphasize these skills include Socratic Discussions, Project Based Learning, Power Hour (individual work time), emphasis on studying American/World History, and opportunities for students to earn Badges in different subject areas.
Our Ignite K-1 classroom provides mixed-age classroom benefits to kindergarten and first grade students. In this room, we provide small group instruction emphasizing literacy and math foundations. Age-appropriate access to many of the same elements that make our Ignite program unique, including Project Based Learning, an emphasis on studying history, and the opportunity for students to earn Badges in different subject areas, help students starting in the Ignite program master understanding of new skills and develop independence as learners.
The methods and setting of the Ignite learning experience may be different. Still, Ignite's mission remains the same as all of the Concordia Lutheran Schools of Omaha programs as we strive to produce Faith Secure, World Ready, Kingdom Leaders. Jesus Christ remains the cornerstone of all we do!
Kayla Marty
Concordia Ignite Director
If you would like additional information, or to speak with our admissions staff please click on this button to fill out the form.
To apply for the 2023-2024 school year, please reach out to Dawn Cooksey at dawn.cooksey@concordiaomaha.org for an application."